Blog
'Becoming a Teacher' Interview with Nikita Bailey of ITAV-CCS
By: Tara Shedor, Director of Communications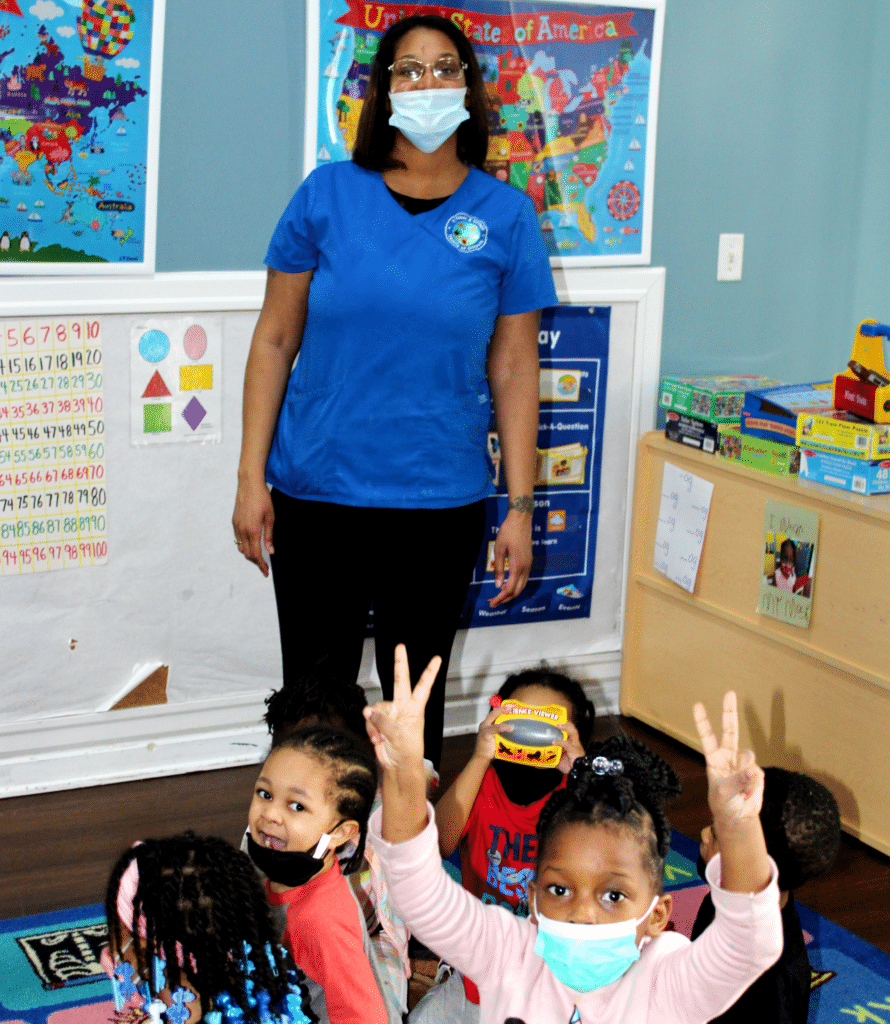 What was that like?
Ms. Nikita: Horrible… No, just kidding! Like I said, it was the first class. It was trial and error. We learned a lot of things that I had no idea went into early childhood development. I thought it was just you watching kids and you go on your merry way, but no, it's definitely more intricate than that. It was very educational, and it was very eye opening. Then I took the test the first time, and I passed the first time, thanks to my teacher that I had for the CDA program.
I heard that it's kind of a hard test, right?
Ms. Nikita: Yeah, it's tricky because it's like… You want to answer this kind of way, but then it's the appropriate way of answering.
What's your favorite thing about early childhood education?
Ms. Nikita: I used to think it was babies because they didn't talk. I started off with infant toddlers. However, I felt like I liked kids– the ones who can tell me their needs and wants…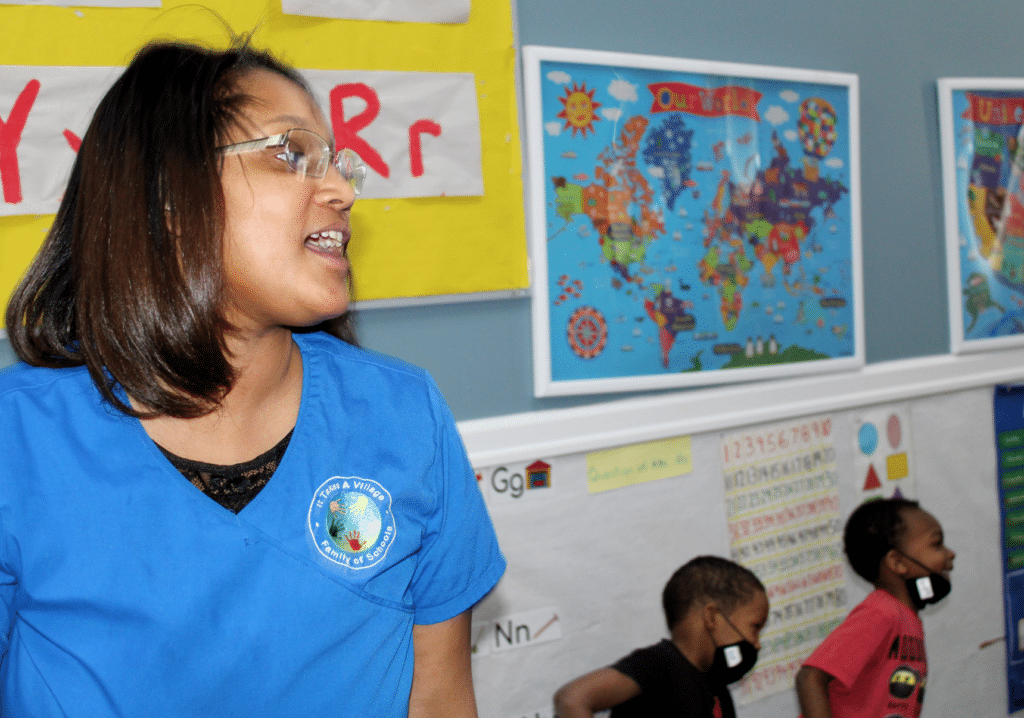 I really like the fact that
kids grow every day.
They're like sponges.
Ms. Nikita: It's amazing from one day they don't even know the letter "A" to the next day knowing A to Z. The development is what gets me: the cognitive and verbal development because sometimes I don't see it. They don't have those abilities. The ones that do, they definitely expound on their abilities and their creativities. I like to see kids grow. I never thought I would be this person. Since I'm here, I like the fact that I will be that person, that they will see me on the street 10 years from now and be like, "Oh, you were my teacher!" They'll appreciate me as their teacher and as their educator.
What has motivated you to continue to earn
your early childhood education credentials?
Ms. Nikita: It was free! No, I'm just kidding… The things that motivated me were– I started going to class head first. I took four classes my first semester back. I shouldn't have been a full time student, a full-time parent, and a full-time worker. It was a lot, but I liked to stay busy. The classes that I had were very interesting, so it wasn't that hard. The deeper I dove into my education for ECE, the deeper my knowledge became and appreciation for teachers, educators and children. I used to look at them like kids, but now I look at them as many mini adults. They are just like us, but in a smaller version. I guess the more I dove into it, the more I wanted to be involved in teaching. I never got deterred.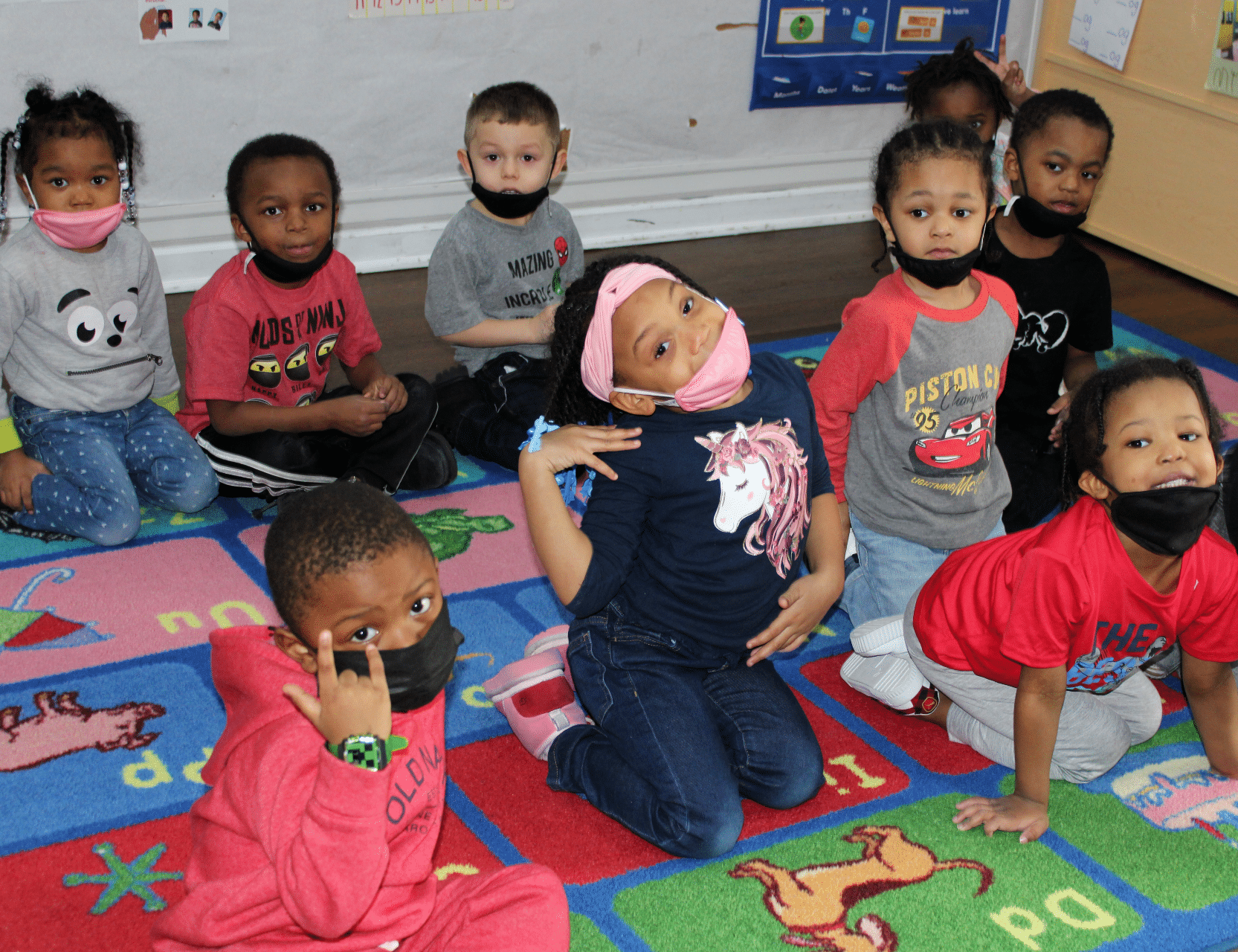 Ms. Nikita: I never said, "I don't want to do this anymore." It just brightened me up. Being in school also gives me activities to do with my kids in the classroom. There's a lot of people in the classroom that we could piggy back on for ideas. I'll take certain things from them. We'll do a job chart or they'll recommend something and see how well it goes with your class. Then we'll bring it back to our class and see how the kids will react. It's always a success. That's what really made me stay on track with my education.
Do you have any projects that you're looking forward to this year?
Ms. Nikita: Yeah! Actually, I am in the cohort at UIC right now to get my PEL (Professional Educator's License). We are doing different projects, and I have to start recording and doing story time– things like that. I have a project at the end of the semester about creating a book. Basically, I want to involve my kids in the book. We will start working on things like coloring certain things to add to the book. Then, I will write what they say, what they describe, or what they drew because I always let them know that an author writes the story, and I will be the author. They will be the illustrator: the person who draws the pictures. So, that's one thing that I am really looking forward to is doing with my kids. They can actually see the book when I'm done with it, and they can take it home and appreciate it. They can do that every day and every night! 
I love that. Then maybe one day, like you were saying one day down the road, they'll be like, "That was my teacher who I made the book with."
Ms. Nikita: Exactly!
So, do you have any advice you would want
to give to others interests in this field?
Ms. Nikita: As everybody always says, "We don't do it for the money," But I do… (Just kidding!) At first, it was because I like kids. I genuinely like kids. I feel like if you want to understand kids, or if you have kids of your own, I think that this will be a good field to be in. Not only do you understand your own children, but you will also have the patience and the knowledge to love, care for, and respect your own child.
I would say this is a field that would actually change you as a person: make you be more compassionate, more sympathetic, and more open to new things. There's new things every day. There's not a dull moment in early childhood development that tells you that much from the kids to the adults. I would say if you want to try something new, if you want to try something fun, something exciting, and you like kids, I think you should definitely look into early child development. It's a growing career.
Awesome. Well, thank you so much again for talking with me today about  being a teacher. We really appreciate you here at ITAV.
Ms. Nikita: Thank you very much. I appreciate your appreciation!