ITAV Acquires Historic Hales Franciscan for $12 Million
Tagged: celebration, changethename, education, funding, history, news, school, socialjustice, VLA, vlacademy,
4 minutes, 22 seconds
Chicago, IL –November 6, 2023
It Takes A Village Family of Schools (ITAV), a recognized leader in social justice education, proudly announces the acquisition of the revered Hales Franciscan campus, an iconic institution located at 4930 S. Cottage Grove Avenue in the heart of Chicago's historic Bronzeville community. This monumental step underscores ITAV's unwavering commitment to providing equitable educational opportunities and creating transformative learning environments for students across Chicago.
ITAV received a total of $12M in capital from IFF and the Chicago Community Loan Fund to acquire the 9.1-acre campus and complete renovations to the 100,000-square-foot building located on the site. The project– the first of three phases of construction planned for the campus– will make it possible for ITAV to consolidate several of its programs into one location.
The first phase will allow ITAV to bring its kindergarten through 8th-grade social justice elementary school, Village Leadership Academy, to Bronzeville, preparing to serve 300 students in fall 2024. After the next two phases of renovations are completed to the campus, ITAV will create 150 new early childhood education slots and 220 seats for high school students– completing a strategic goal to offer a birth to career pathway.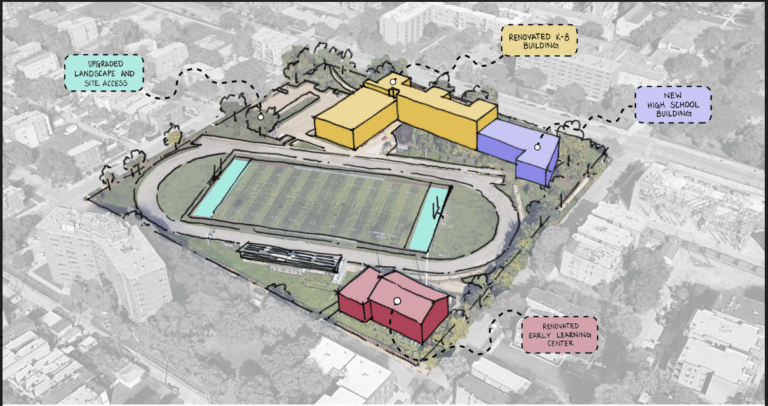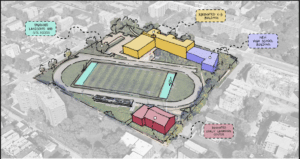 ITAV's acquisition has added to the surge of revitalization in Bronzeville with several pending projects, such as the Lillian Marcie Center for the Performing Arts, the UChicago Medicine Clinic, the Northwestern Medicine Clinic, and the recently opened Bronzeville Winery.
"This acquisition is more than a real estate transaction; it is a commitment to educational equity and the empowerment of future generations," said Nakisha Hobbs, ITAV's CEO. "We're excited to breathe life into this historic campus and extend the liberatory education philosophy to continue shaping young minds in the Bronzeville community and beyond."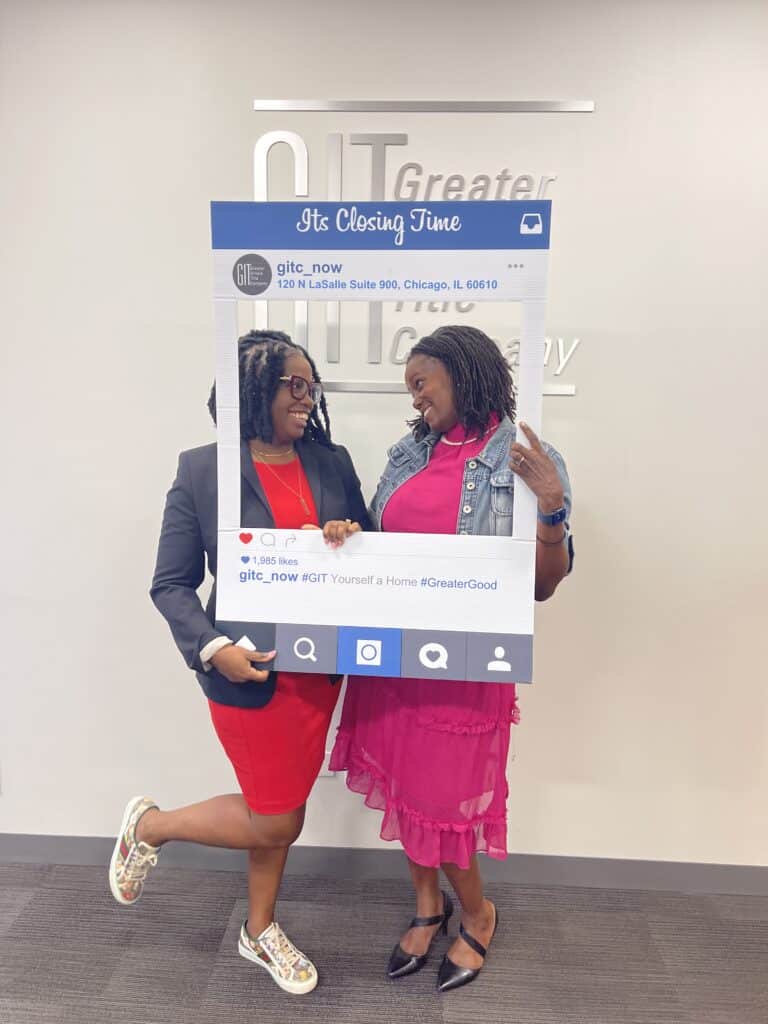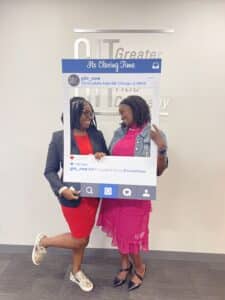 Nakisha Harris Hobbs, CEO & Anita Andrews-Hutchinson, CGO at the closing in August.
"As Chicago's first Black Metropolis, Bronzeville has been an economic and cultural hub for our people. We are looking forward to adding to Bronzeville's vibrant history and bringing numerous employment opportunities," said Anita Andrews-Hutchinson ITAV's Chief Growth Officer.
Staying true to ITAV's mission, the students of VLA have already started making an impact in the Bronzeville community with the expansion of their Change the Name Grassroots Campaign.
For media inquiries, please contact:
Brandie Booker
brandie@itavschools.org
312–868–0588